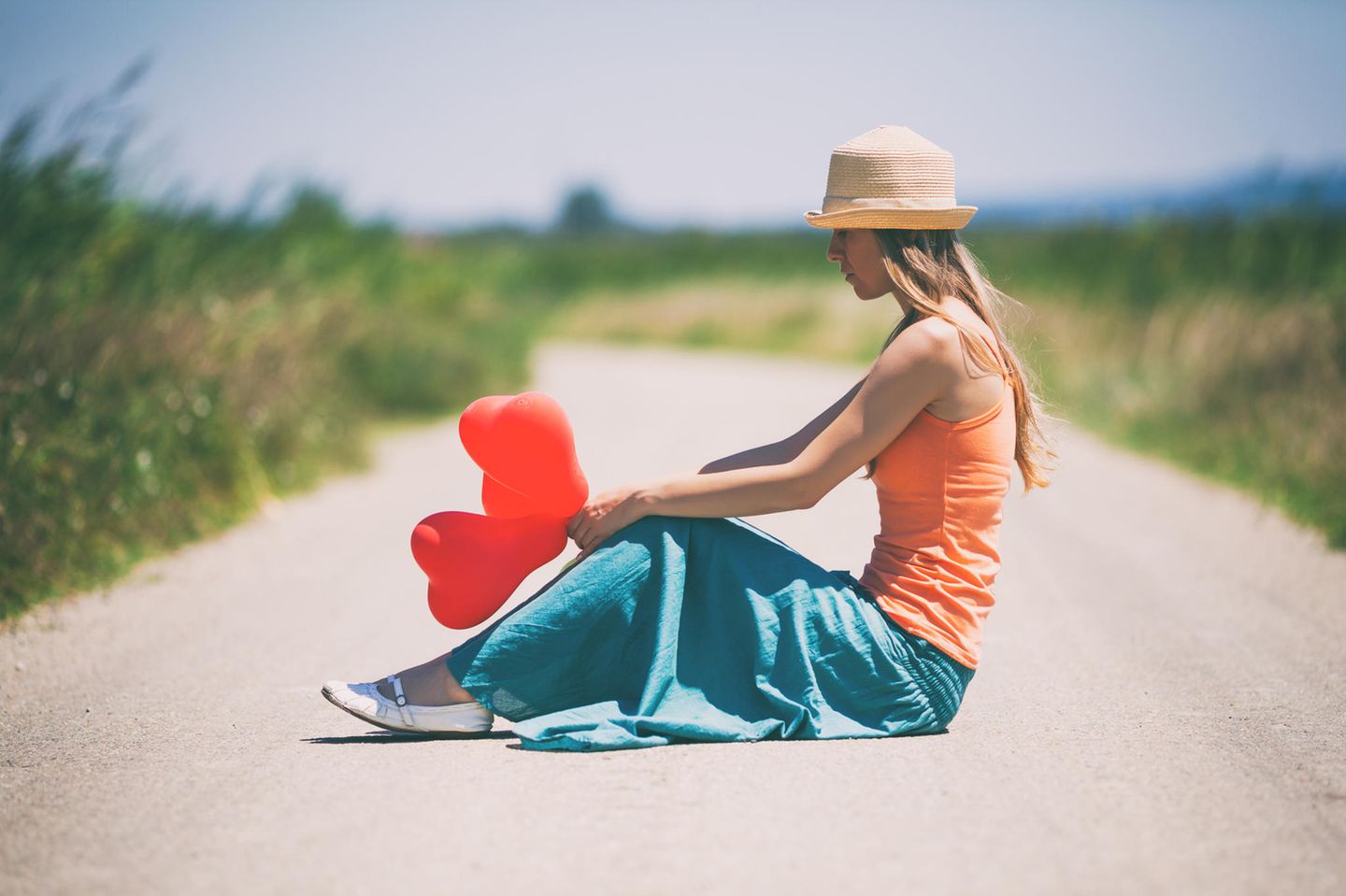 Some baskets are felt to be an offense, some as a disappointment - but our author has just received one that opened her eyes ...
I want to be completely honest:
I had a good feeling with Rafi
.
We met through a dating app.
In contrast to all my other experiences that I have had with this app and which actually tend to tend towards zero my desire for online dating, I found the exchange with him
very pleasant, relaxed, exciting, and somehow familiar
.
Rafi wasn't annoying.
An example: He didn't always answer immediately as soon as I wrote to him, but apologized nicely if he didn't let us hear anything for two days.
I think getting to know you are exactly right!
For me, there is
hardly anything more stressful and unsympathetic than constant availability
. Also
, I don't expect prompt feedback from a (still) non-binding acquaintance - after all, I don't expect it from me.
On the other hand, his apology shows respect, courtesy, and reliability.
Precision landing, Rafi!
Rafi was empathetic
In terms of content, our exchange was so good that I was downright astonished:
He was unusually sensitive to me and always shared something about himself
.
I had never experienced anything like this before with someone I only knew from the net.
It was as if we were passing the balls precisely to each other and approaching each other a little more with each rally - my previous teammates have mostly thrown the balls in my face or not thrown them back at all if you understand ...
Rafi was a definite first date.
In any case, after a while, it was absolutely clear: I want to meet the man!
So we arranged to meet for coffee, and what should I say?
The afternoon with him confirmed my feeling:
Great guy, more could come of it
.
We had a great chat, and it turned out that we have similar attitudes in many things.
It was really harmonious and, for a first meeting, comparatively open, familiar, and intense.
Admittedly, the sparks weren't sparkling now, but a coffee-stroll date isn't the ideal setting either.
Rafi didn't keep me waiting long ...
After the appointment with Rafi, I was on the trip: We can continue to pursue it, at least nothing stands in the way of a second appointment for my part.
But the morning after we met, he sent me a message letting me know
that he thought it was very nice, but that he didn't want to give me false hopes - he was just interested in a friendship!
When I read that, I was surprised - but, funnily, also incredibly relieved!
I had not yet developed any feelings or
butterflies in
my
stomach
, so my
disappointment was limited
.
Or maybe it was simply
overshadowed
by
gratitude
: for the fact that Rafi saved me with such a clear, early announcement from having those "false hopes" and thoughts or from getting into something that is nothing.
Thanks to Rafi, I understood something.
I have to give it to him - first and foremost, Rafi gave me an essential insight with his wonderful basket:

We should be more honest with each other

!

So often, false friendliness, fear of offending someone, and excessive caution lead to wishy-vash statements that no one can relate to.

Or worse: phenomena like

ghosting

,

benching,

and

breadcrumbing

.
But something like this usually hurts the person concerned much more than any exact basket, even if feelings are involved.
After all, we can react to facts and clear statements, come to terms with them and come to terms with them
.
If, on the other hand, we are held up and left in the dark, the carousel of thought turns on and on, we ask ourselves what is, what could be, and whether the other is thinking of us too ...
So, in conclusion, and with full conviction, I can say: Even if it was a short relationship between Rafi and me (because I have enough friends), it has
enriched
me
and made a lasting impression
.
If somebody answers me too quickly in the future or slaps the ball in the face, I won't just pull myself out of the affair with a friendly smile, but tell him clearly that it doesn't work like that - and now I don't talk any more just from dating ...